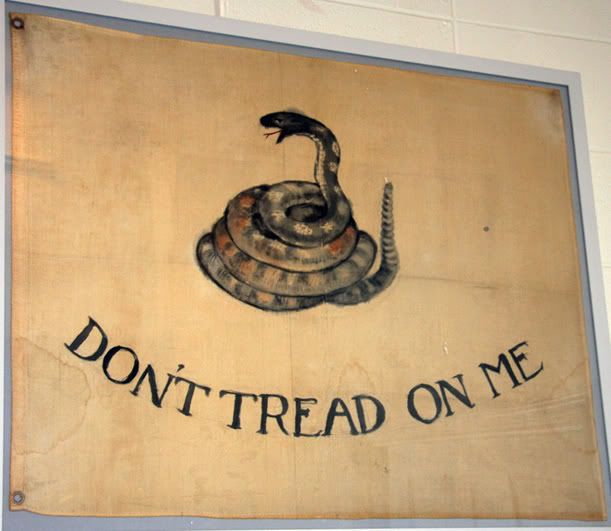 Months after the final testimony was given regarding the Missouri Information Analysis Center's (MIAC) report on the "Modern Militia Movement," the Special House Committee in charge of investigating the creation of the document has revealed that no consequences or punishments will be handed down legislatively.
"The report from the committee had several recommendations, the
strongest being that an outside oversight committee be formed to monitor the workings of the MIAC," Missouri House of Representative Jim Guest, R-King City, said. "The leadership of the House may not be a strong supporter of legislation to do this as they do not want to bring undue attention to the Highway Patrol. They think they have received the message. The Patrol was embarrassed when the MIAC report was made public."
2008 Vice Presidential Candidate Darrell L. Castle, whose running mate Chuck Baldwin was singled out, said the Highway Patrol was embarrassed for a different reason, "I'm sure the Highway Patrol was embarrassed when the MIAC report was made public, as well it should be, but I suspect it was embarrassed because the report was made public," said Castle, who is currently practicing
law
.
When asked if the public outcry and hearings were punishment enough, he simply replied, "No." Castle added, "I am sorry we feel the need to have fusion centers."
As for the increasing secrecy of government agencies Castle added, "Government and agencies of government should not be allowed to operate in secrecy. The Federal Reserve is secret, the CIA and NSA are secret. Why not the Highway Patrol? The reason secrecy is not good is that it leads to an atmosphere of unaccountability." Castle continued, "Louis Brandeis once said "sunshine is the best disinfectant" and this applies to the Highway Patrol and to government in general."
Indeed, if sunshine is the best disinfectant, then our government should go get a tan.
Heads rolled?
To date, only one firing has taken place. Scapegoat Van Godsey was
fired
from his Director position at the MIAC in April 2009. Godsey is currently the Assistant Director of the Division of Drug and Crime Control for the Missouri Highway Patrol.
Speaking of privacy and oversight...
The Columbia Daily Tribune has recently published an
article
announcing the arrival of license plate readers (LPRs) and eye scanners. As previously
reported
, LPRs create, store and maintain "hot lists" for a number of reasons including scanning plates in parking lots of gun shows and protests. See a complete breakdown of the International Association of Chiefs of Police's policy paper entitled, "Privacy impact assessment report for the utilization of License Plate Readers"
here
.