Hollywoodlife.com
While plenty of mascaras peddle themselves to consumers as snazzy hyphenates—volumizing-lengthening, separating-curling—this advertising trend neglects to mention the critical role of application technique in achieving all of the above. Subterfuge? You bet your ceramic sombrero of leftover bean dip.
After all, it's not the size of the wand that counts; it's how you wield it. Any makeup artist or gangly boy wizard would tell you the same.
In fact, in the '40s and '50s studio bombshells only had basic mascara to vamp their lashes with —no vibrating applicators that spelled disaster for sausage fingers or fancy schmancy S-shaped tips that poked their eyes out.
But these Audreys and Katherines are still remembered as some of the most lashtastic beauties of our time, and all because they knew how to shimmy their wands (well, they also had a little help from Max Factor and falsies—but you get my point).
I ask not for you to turn up your nose at the tall orders that some of these cosmetics lines serve up, but rather to reconsider how you apply your inky potion so as to usher yourself into deepened eyelashitude only imagined in your battiest of eyelash dreams.
Giving your fringe warm, waxy embraces of color and lash-lengthening chutzpah makes Snuffleupagus fans out of wispy crabgrass.
Your newfound recipes for eyelash splendor—and sage wisdom of which formulations work and which don't—will also save you from dumping mad stacks at the makeup counter when you emphatically put the kibosh on the pushy sales lady who hints heavily on a new issue.
Just like the winter, natural-looking lashes are so last season. So take a jaunt through this article for state-of-the-art luxury matter that can be yours faster than you can say presto, glam-o.
However, do note that so loved a fringe will inspire envy in your cheeks and lips, so don't forget to lavish some attention on them as well.
Japonesque
Use a Heated Curler
Heated eyelash curlers are kind of like regular eyelash curlers on crack. They work about 10 times faster and make eyelashes stay curled 10 times longer than your run-of-the-mill crimpers because of the added heat component.
To use a heated curler, comb the applicator through your lashes, pressing up gently for about 15 seconds.
Stop after you've achieved your desired curl but before you hear something sizzling.
Your long, fluttery ladies should last all day and all night long, even through a head-thrashing System of a Down concert.
Try: Japonesque Heated Mini Eyelash Curler ($18, Amazon.com).
makeupbag.net
How to Get the Most Out of Your Mascara
A lover can't gage your feelings when your eyes are hidden behind clumpy lashes.
As such, knowing how to curl your tufts and correctly swipe on mascara are dollops of wisdom crucial to your social well-being, like Chuck Norris jokes or "That's what she said" lines.
Splayed-out bristles reveal more of the whites of your eyes, making both gazers and relationship prospects look brighter.
Here's how to muster your derring-do and blast them lashes:
1. Let your face lotion dry fully before curling and applying mascara. This will prevent smudging. Also, swipe a loose powder over your under-eye concealer.
2. After curling, apply an eyelash primer if your lashes are particularly wimpy.
A primer injects flattering volume and preps fringe for mascara.
3. Zig zag your mascara from roots to tips to saturate each lash as you go up. Press the wand onto your lashes with a bit of pressure.
Note: This is essentially what Lancôme ÔSCILLATION Vibrating Infinite Power Mascara does (to mixed reviews on Sephora.com), so save yourself the $34 and DIY!
4. Brush the wand straight up through the ends to tack on length and to prevent clumps.
5. Apply two or three coats to each eye, waiting two minutes in between applications.
6. After each coat of mascara, brush an eyelash comb through the top quarter of lashes to separate clumps and to create a feathery look.
7. Finish with waterproof mascara—like Covergirl Lashblast Volume Blasting Waterproof Mascara ($6.99, Target)—to prevent smudging.
8. Turn mousy Bruce Banner bristles into an Incredible Hulk thicket by appending false eyelash flares onto the outer corner of each eye, right onto the lash line. Then hold your mascara wand vertically and brush it across the lower lashes, from the inner to the outer corner.
Mascara Recommendations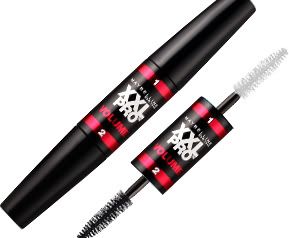 Maybelline XXL Pro Volume Washable ($7.29, CVS) – The beauty wranglers at Maybelline who came up with industry standard Great Lash hit another gem with XXL Pro Volume Washable, a perfect coupling of volume-blasting primer and color that masks inadequate eyelash growth.
The basecoat builds dramatic thickness and the microfiber topcoat bathes lashes in rich pigment. The eye XXL-er also happens to be beloved by legions of makeup artist folks.
Celeb facepaint pro Troy Surratt frequently uses the stuff to slap smoky eyes onto Hollywood's hottest PYTs, from Maggie Gyllenhaal to Hilary Duff.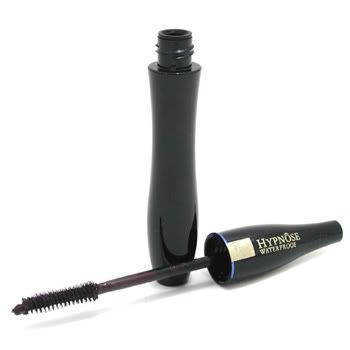 Lancôme HYPNOSE WATERPROOF – Custom Volume Mascara ($24.50, Sephora) – The Parisian beauty behemoth says HYPNOSE WATERPROOF promises up to six times the volume, 16 hours of wear and no smudging or clumping, taking you from coworking to cocktails without having to worry about looking like a gay, sad clown as you chat up the hunk seated next to you at V Lounge.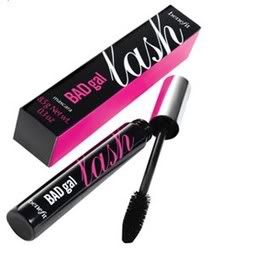 Benefit BADgal Lash Mascara ($19, Sephora) – BADgal is a triple-thick beautifying milkshake of onyx pigment, lengtheners and thickeners.
Because its beefcakeness can be overwhelming and weigh down fringe, I recommend swiping on just one coat, which is exactly enough to inject eye hairs with mutant strength and put falsies to shame.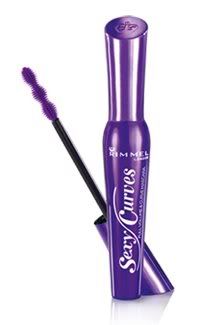 Rimmel Sexy Curves Mascara ($7.99, Walgreens) – The tagline is a bit spurious—"fuller figured brush, fuller figured lashes"—especially because the applicator brush is composed of three suggestive bumps that recall the Venus of Willendorf. Yeah, we get that the mascara wand has "sexy curves"—but will it give us sexy curves?
Supposedly so. The mascara guarantees 70% curlier lashes (which last for 12 hours) and a brush shape that wiggles through lashes quickly to coat each one.
The applicator curves inward to maximize lash color retention, and then curves out to curl and declump each lash.
The formulation is also enriched with proteins to actually strengthen lashes as you prettify them. Not too shabby for $7.99.
Last Words
Despite its arsenal of chipper flutters, eyelashes live under the constant stress of flying pies and other airborne terrors.
Escape the unpleasantries of the unpredictable with the following drugstore mascara reviews by Julia of MissChievious, who will weed the victorious wizards from the fumbling flops so you don't have to.
For How to score beautifully lush lashes, part 1: False lashes, click here.
***
Hey L.A. lovelies! For more glamourisms, beauty joints in our chic city to visit, or mascara muscle tricks, subscribe above or email Linda here.