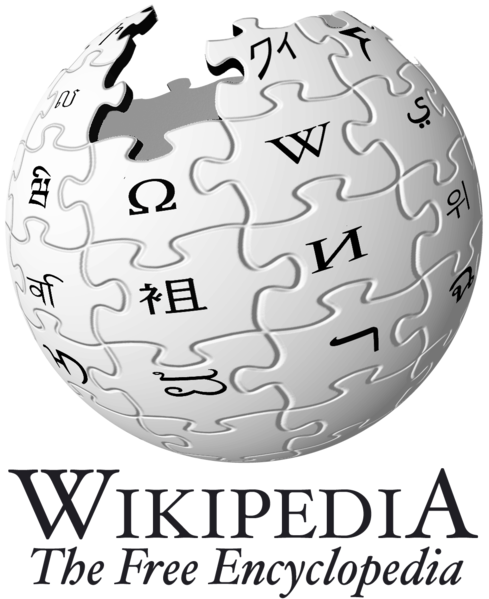 So I'm listening to Steven St. John and Nate Bukaty on Sports Radio 810's Border Patrol this morning (Jake and Aaron were there too and even though I think they make up half of the show's value, for some reason they're not allowed props in sounders, so I'm not giving them props either). It's part of my regular routine as I drive back from the gym and get dressed for the day. Sports is my favorite detachment from work, but as it seems to be happening more and more frequently, social media is taking over the world. And today, it happened again as Steven called out Wikipedia as innaccurate.
A brief overview: Wikipedia is one of the monsters of the Internet. It's currently the 7th most popular website in existence, behind notables like Google and Yahoo. The term "Wiki" is the Hawaiian term for "fast", but has now been formed as a backronym for "What I Know Is". A wiki is defined here, but in lay terms, a wiki is a website that allows users to add and update content on the site using their own web browser.
Everyone in Kansas City has at some time debated the accuracy of Wikipedia. You have people like St. John that deny its authority, and then you have people like myself who trust it like a 5-year-old trusts its father. I just innocently believe that Wikipedia knows best. Here's a superior source weighing in on the debate.
Whatever you're feelings on the authority of Wikipedia, I'd like to highlight a few points that are often overlooked by naysayers.
1. The Wisdom of Crowds is the term often referred to when it comes to the reliability of social media. It takes the issue of authority into a definition microcosm. What makes a person an authority used to be broken down by subject. Now you can be an authority broken down by facts. If you know that beyond the shadow of a doubt that George Brett batted .390 in 1980, then you are an authority on that statistic. Wikipedia acts as a filter where hundreds of people can contribute on the pieces they know absolutely, and then an editor checks it and approves. Here's the main thought: If you need to know something, are you more likely to hear the right answer if you only ask one person or if you ask 100 people?
2. Wikis constantly improve despite the knock that "anyone can write anything". Rogue entries are quickly dealt with, and citation and reference is constantly being added. If a printed Encyclopedia from years past had an error, it just sat there being wrong for an entire year. Most knowledge isn't breaking news, so once Wikipedia gets it right, there's not much else to be done to the knowledge. No new evidence is going to break about George Brett's batting average.
3. Most information on WIkipedia is written by an authority. People hate this argument, but it's true for a couple of reasons beyond the "fact contribution" noted above. Besides overarching events like Michael Jackson's death (which undoubtedly recieved expert attention despite the rogue editors), topics are only addressed by experts. Most people don't care about botany or Medieval jousting enough to write about it unless they're an authority on the topic. The best thing about Wikipedia is that it doesn't require you to have a PhD or to be a published author. You just have to know. If you don't, your info won't last long.
For More Info: visit Wikipedia.org, from where I found all the information in this article.
If you enjoyed this: follow me on Twitter and be updated on all my writing.