AP PHOTO/Evan Agostini
Sea slugs are the healthiest, most laid back creatures on Earth due to their positive self-image and moist, youthful skin.
Colorful and attractive, their striking forms and undulating grace are the envy of even the most practiced yoginis, who spend their contorted lives toiling to realign their crinkled meridians and achieve similar protection from sickness, stress, and sea otters.
While loosening coagulated qi and regrooving inner grooves can be quickly attained via a few spa visits with small yet Hulk-ish masseuses whose entire muscular mass lies in their forearms and steel elbows, most chicas barely have enough time to cross their t's and dot their i's, let alone schedule a full-body pat-down.
And moms get the even crappier end of that stick, nine times out of 10 forgoing the soul-scrubbing pleasures of deep sea gastropod bliss for the toothsome awards of minivan carpooling and early-morning pancake flipping.
If SNL's "Mom Jeans" parody/cautionary tale has taught you anything about motherhood, dear readers, it's that mothers often forget about the care and keeping of themselves (this, of course, excludes Demi Moore, an eternal hot thing who's not only a devoted mother, but also a gifted thespian, Twitter addict, and Vanity Fair cover trickster).
You'd be distracted too if a typical day consisted of your five-year-old stamping the entire contents of her new finger paint collection onto your skirt while your Nirvana-addicted teenager locks himself in his room, writing halfhearted suicide poems in hopes that someone would find them, read them and just CARE.
As such, there's no one more deserving of Cabo and a Cosmo than our makers.
Treat the source of motherhood's woes by pampering your mama with rejuvenating facial and bodily appetizers this Mother's Day.
Whether restoring radiance to sun-battered skin or spot-treating for a visage so anti-aging it makes Peter Pan look like a sell-out, the following loot kneads knotted knobs and tangled fibers into a gelatinous state of existence resembling a beauteous blobfish.
Moms are just about the coolest dames I know, so honor them with the same excruciating pleasantry they've given you all these years.
The Sophisticate
Killing dolphins, some of the smartest and most beautiful creatures in the ocean, is about as cool as a waffle iron in hell.
But this dolphin slaughter happens every day in Japan, where fishermen lasso the finned fishies and then sell their pricy meat.
Chantecaille Les Dauphins Palette ($77, neimanmarcus.com) brings this savagery to light while also lighting up the complexion of your favorite mom du jour, whether she's a wired magazine editor or snarky Wall Street analyst who bustles so fast she leaves tire tracks in her wake.
To the rest of the world she may be Mt. Everest in heels, but to you she'll always be the woman who sang "Soft Kitty" while rubbing your chest with Vapor Rub when you were sick as a little babe.
Treat this high-speed darling to a palette with two plump embossed dolphins on each eyeshadow and blush pan that greet her impending shapeliness with spunk and moxie. The dolphins are surrounded by pearlescent neutrals which will flatter her face from tip to cheek.
Featuring cool gray, warm beige, and soft pink eye shadows and a rose blush, mom can get her facial sculpting fix all in one spot, leaving enough time for her spin class, business meeting, and after-work drinks for building camaraderie with coworkers after a long day coworking.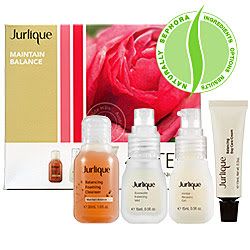 The Natural
When she's not busy organizing your community's recycling drive or reaching higher levels of consciousness with hippie academics, your mama is polishing her green prowess with all-natural skincare and minimal makeup.
Far preferring feeling the wind whipping through her hair on a boat's sundeck to scoping out sparklers at Sephora, she recognizes the beauty in nature and maintains her profile with this principle in mind.
Keep her facial quarters as smooth as a beluga's belly with Jurlique Maintain Balance Kit ($40, Sephora), which includes a Balancing Foaming Cleanser, Rosewater Balancing Mist, Herbal Recovery Gel, and Balancing Day Care Cream.
The eco goodies are free of parabens, sulfates, petrochemicals, and synthetics, and all ingredients are grown on Jurlique's farm in South Australia.
The skincare set works synergistically with rose oil, soy protein, and evening primrose oil, which help relic-y cells emerge from their daily slumber for a face that's fresh and megaphone-ready.
The Spa Addict
Ever since Angelina Jolie's blood vial necklace snafu, S&M has sort of faded into the shadows like a lingering loner in the back of the Bieberblast club.
Kick it old school by popping your mom a Kiki de Montparnasse Massage Oil Candle ($45, kikidm.com), which offers a blend of kinkiness and relaxation most spas don't have the balls to venture into.
Your mom can get a drawn-out sniff of the aphrodisiac wafts before the candle melts into liquid that's pourable onto her achy back.
When the solution hits her skin, it turns in a moisturizing body oil that begs for a lover's hands to mindfully stimulate proper energy flow and total-body circulation.
Like the receipts, crumbs, and lint that linger in the bottom of purses, dead skin cells and dirt can clog pores, forming a dingy, scaly mask that covers a beautiful back. The Massage Oil Candle turns your back purse upside down and vacuums up the debris with the power of a sensual massage.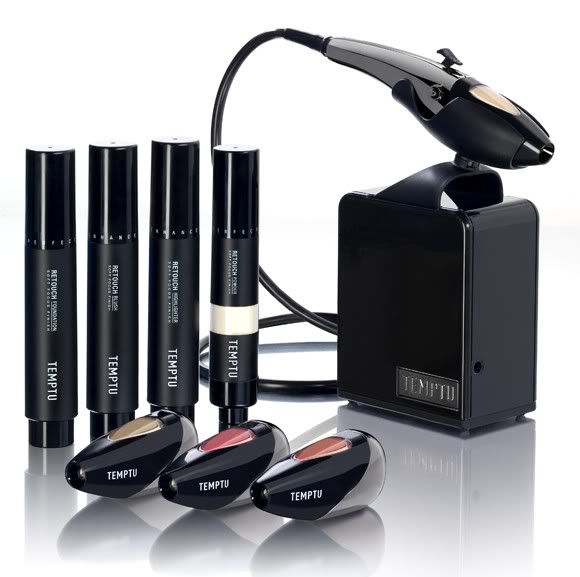 The Technie
TEMPTU AIRbrush Makeup System ($225, Sephora) indulges your mom's pipe dreams of abandoning it all to become a guerilla street artist, using spray cans to fuse whimsy and socio-political critique with mind-blowing effectiveness.
Note: If you're doing a double take at the price tag, just remember: this is the woman who did the equivalent of pulling a watermelon out of her nose to bring you into this world. Pay your respects.
With the ergonomically designed AIRbrush in hand, she'll be able to carve cheekbones as easily as she composes C++, and switch from sheer to medium to full coverage with the flick of a dial.
TEMPTU AIRbrush Makeup System includes the AIRbrush, which distributes an even coating of foundation for high-octane perfection, an instruction manual, and a how-to DVD.
Superlight and with an international adapter, mom can quench her thirst for primp while searching for the nearest WiFi signal anywhere around the globe.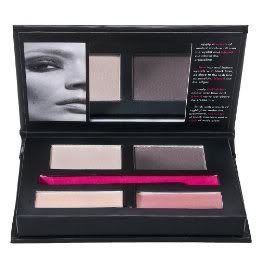 The Hipster
JK Jemma Kid Fashion Palette ($29, Target) is for the mom who's on a first-name basis with Phillip Lim and pounces around museums like they're candy stores.
An ecru shadow accompanies a smoldering gray lid definer for smoky eyes that'll wow even the snootiest intellectuals and hard-to-impress stepmothers.
Mom's face blanket will be further enhanced by two lip glosses, one in nude shimmer and the other in clear pink. The emollient-rich lip savants wrap around her kissers snugly like a pair of warm leather pants.
And because your mother's such a cool cat, trick out her gazers with the black sparkle liner, a never-boring way to wear black.
Plus, with a chic fashion show print on the cover, the palette is just as much a graphic work of art as it is a results-driven, glamorizing facesperience.
Last Words
If your mom's the proverbial busy bee, have her check out MakeUpByTiffanyD's flirty & natural makeup tutorial, which pep rallies spiritless skin into jazz-fingered facial cheerleaders in less time than it takes to steam rice.
***
Hollywood's star moms always seem to make everything look so easy, juggling kids, empyrean complexions, hit TV shows, and entrepreneurial careers (if you're Heidi Klum, add a modeling career and ageless fun bags to that list) while still managing to make it as regulars on the "Best Dressed" list.
But if you're a mom, you know that motherhood is not nearly that glamorous (or accomplishable without wanting to pull out your hair). Most celeb parents have football teams of housekeepers and nannies to upkeep the mess. So keep it real, L.A. lovelies, and relish some pure YOU time this Mother's Day!