In ordinary life we hardly realize that we receive a great deal more than we give, and that it is only with gratitude that life becomes rich.
~Dietrich Bonhoeffer~
While Thanksgiving is a great day to be thankful and a time we remember the many good things in our life, it's not always that easy. Sometimes in life we go through hard times and it becomes difficult to be thankful and other times, we just forget.
But the moment we remember to give thanks, in that moment we find an extra glimmer in our eyes and a new found look on life. Here's just a few of the things that are putting the glimmer back in my eyes:
Family. Family members who love no matter what and are always there.
Health. Health and ability, physically and mentally, to do whatever I might put my mind to.
Nature. There's just something about the sound of thunder and the smell of rain; the bright white glare of freshly fallen snow and the vibrant green grass that does for the soul what nothing else can.
Prosperity. Simply because I live in America, I am rich. I feel that I really have no idea how good I have it simply because of the fact that every day I have food to eat, every night I have shelter and every day I have clean clothes to wear. On top of all that, I am able to easily pay all the bills each month.
Hope. Hope that no matter what happens, God's justice will prevail in our life and in the world.
Grace. God's constant grace and mercy.
So as Thanksgiving draws to an end and Christmas peaks its head around the corner, don't forget to stop and say thanks for all the blessing in your life : )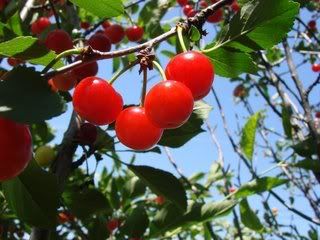 Be glad of life because it gives you the chance to love, and to work, and to play and to look up at the stars.
~Henry Van Dyke~