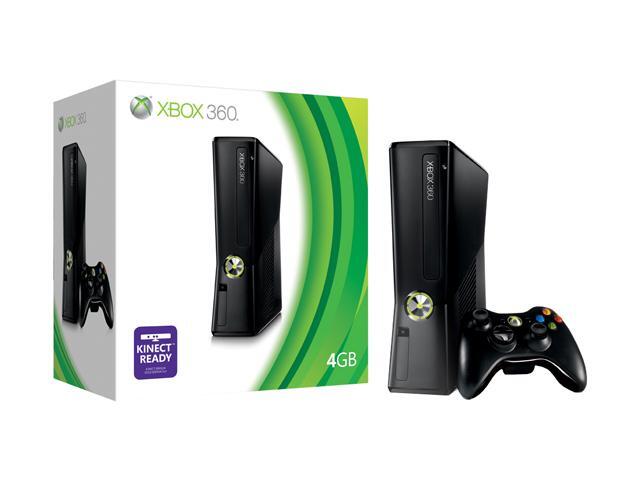 Only 4gb? No problem!
Recently, I sold my Xbox 360 for a PS3 in anticpation of the new 360 S. The wireless capabilities, the new streamlined look, and the improved power efficiency (Down about 100 Watts from the original model) were all impressive in the new model. But, during the selling process, I realized during its use of almost 2 years that only 2.6GB of data was occupied on the 20GB hard drive. This began to make me think that maybe there isn't a nead for the 250GB version, but maybe waiting for an arcade version was a good idea.
Finally, Microsoft announced that they are going to release a 4GB Arcade version of the new 360, and surprisingly (and happily) it's not completely castrated! The only known difference (According to the newegg listing) is that it's a Matte black (because paint effects the system, amirite?) and that there is 4GB of internal memory. It still includes a slot for a hard drive down the road if you begin to go online with the awesomely included Wireless N capabilities!
Personally, I'm going to pick this up as soon as possible. For $200 you get a complete 360 set up, and can easily add 8GB of more storage using a flash drive for around $15. Also available will be a Kinect combo with the 360 Arcade for $299. Sure it's a good price, but I do not have any plans to get Kinect or Move in the nearby future, seeing as there are no titles that prove the need for either.
What are your thoughts? Will you be picking up this new version? Will you be buying the Lamest-add-on-name-ever version for $299? Would you rather continue to wrap your current 360 in towels in hopes it makes it work after the 4th RRoD you've gotten? Let me know in the comments below!