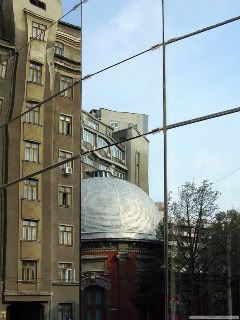 Photo provided by
Freepixels.com
Family friendly policies are good for business. Employees who are able to care for their families have better morale, better productivity, and they tend to be more loyal. In an effort to applaud and encourage the efforts of family-friendly companies, Working Mother Magazine honors 100 companies each year as the 100 Best Companies in America for working mothers. The magazine selects their honorees based on the answers on an application that included five hundred questions about child care, schedule flexibility, parental leave policies, health benefits, workforce, and other related issues. The most recent Top 100 list can be found in the October issue of Working Mother Magazine.
What are some of the family - friendly policies embraced by these forward-thinking organizations?
1. Generous parental leave: New parents making the difficult adjustment to parenthood need time off to care for their newborn during the hectic first weeks of colic and midnight feedings. Such families find great support at companies like AstraZeneca, Credit Suisse, Discovery Communications, Johnson and Johnson, and Pfizer. Some of these companies allowed their employees twelve or more weeks of parental leave to care for a new child. Johnson and Johnson allows new parents to work part-time, and Pfizer extends up to 26 weeks of leave for adoptive parents.
2. Flexible scheduling: Even after the babies cease to be newborns, parents often need to be available for their children for everything ranging from doctor's appointments, parent/teacher conferences, illness, school events, and more. Strategies employed to help parents in these matters include flex time, job sharing, and telecommuting. Companies singled out for honors in this category include Grant Thornton, which offers five different flexible scheduling plans, and RSM McGladrey, which offers a Flex Year option that allows employees to take off part of the year.
3. Convenient and affordable child care: There are a multitude of different ways family - friendly companies can help their employees care for their children. Many of the companies that made this list offered on-site day care centers, including Bon Secours Richmond Health System, which has three daycare centers, and Bank of America, which has nine. American Electric Power and Children's Healthcare of Atlanta were among the companies offering discounts on child care, and a few, like Accenture, even arranged for back-up care and emergency care.
4. Lactation rooms and counseling: Most medical experts agree that breastfeeding offers enormous health benefits to both mother and child. However, until recently, breastfeeding mothers often faced opposition in the workplace. Fortunately, the times are changing, and most of the companies on this list offer places for their employees to pump. Abbott also offers breastfeeding education and discounts on pumps and diaper bags.
5. Professional training and mentoring: For the most progressive companies, mothers need not necessarily give up their professional goals in order to nurture their families. Intel offers mentoring lunches and other training as part of the Women's Initiative program to groom female executives, while Bristol-Myers Squibb holds workshops to help women guide their careers in the direction they desire.
6. Wellness programs: The programs offered by the companies addressed both physical and mental health issues. Booz Allen Hamilton was a standout for offering its employees a wide array of health benefits, including weight-loss groups and health fairs, while Dell won praise for offering mental health counseling and on-site fitness centers.
However, in the current tough economic climate, some companies are scaling back on their efforts to provide a hospitable work environment for working women. Eli Lilly, praised in the magazine for their family-friendly policies, announced soon after publication that they would be ending the compressed work scheduling option that allowed employees to work for more hours on fewer days. Will family-friendly policies become a casuality of the economic downturn? What family-friendly benefits are most important to Fort Worth Examiner Readers? Please take the poll and leave comments below.
Poll provided by Polldaddy.com