health.msn.com
Without proper maintenance and attention, the human body withers and vanishes like an unheard aria or an ice cream cone on a carnival ride.
Fortunately, most beauty seekers within the topography of Los Angeles do pay fine care to their face and bodies, utilizing everything from needled neurotoxins to the universally hated cookie diet to spic, span, and slenderize their contours.
But for those who absolutely dread the thought of eating nothing but cookies all day, the real secret to building a spiffy skull cover and a federation of limbs that looks shinier than New Year's Day is not just eating any food, but food that at one point either had a mother or grew from the ground (so those Apple Jacks you're nomming on probably don't count).
Although we often try to disguise our age—the first rule of aging in Hollywood is, after all, lying about it—face paint and cellulite banishing moisturizers only go so far when your diet consists of Ho Hos and chewing gum.
Realize that your soul sack may look ridonkulously appetizing now, but tack on a few years and it'll hold up like Justin Bieber in a mall full of prepubescent girls.
Aging is the great equalizer, dear readers, so it's best to pack your emergency kit now.
Nourish your face and figure with this fined-tuned bill of bulge de-bulging fare, seasoned with nutritional genius and innovative research for a visage that's ready for anything, from feigning surprise when your grandmother confesses she's the one who's been taking bites out of cookies and putting them back in the jar, to appearing collected at your Physics Bowl, when your fiendish opponent has clearly doused you with tickle powder.
But eating such gnawingly healthy foods can be tricky (not to mention a big snore), so I've included easy recipes to make these munchies explode with a flavor guaranteed to maim an average of three taste buds per meal.
Without further ado, brace yourself for a tsunami of anti-aging that outlasts and outperforms skincare fads so you can face the music with an iron-plated cuirass.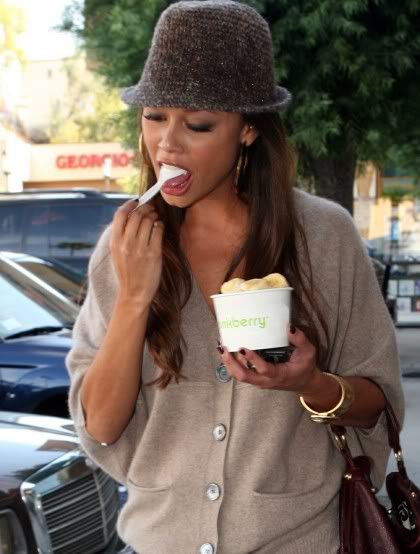 Yogurt
Yogurt was once the lubricant of our economic system, preferred by fancy cats who loved to slurp it from Fabergé eggs while visions of sugar-covered mice danced through their heads.
In the human realm, these all-day eats are equally fit for fueling morning routines, accompanying afternoon 'gurt-and-pilates sessions, and acting as late-night comfort foods when watching scary movies about man-eating granola bars.
Yogurt is a wondrous source of protein and helps build and maintain muscle. This is crucial to staying young because you lose 1% of your muscle mass every year after you hit age 40.
While that may not spell doom for you (I doubt you want your most memorable moment to be that you were mistaken on the street for Triple H), maybe this will: the less muscle you have, the slower your metabolism, and the slower your metabolism, the more chub on your thighs.
Diminished muscular oomph tips off balance, saps all your strength like X-Men's Rogue (sans the sexiness), and impairs chances of recovering from an injury.
So how do you stave off becoming Gumby? Pile on the protein. Lean chicken, turkey, beef, and eggs are excellent sources of the youth juice, but yogurt also contains super-premium amounts of calcium, which keeps blood pressure healthy, pudge fenced away, and bones that achieve higher productivity ratings at work.
Eat it! Raspberry Chocolate Chip Frozen Yogurt
1. Blend 3 cups frozen raspberries, 2 cups low-fat plain yogurt, & 1 ½ teaspoons vanilla extract in a food processor. Transfer to an ice cream maker (you can use a pan too, just remember to stir every few hours) and freeze according to instructions.
2. Add half a cup of chocolate chips during the last 5 minutes of freezing. Transfer into an airtight container and freeze until ready to serve. Serves 8.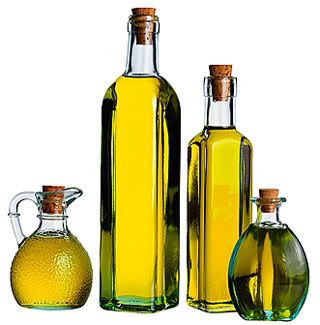 Olive Oil
In Ancient Greece, olive oil was at first used as a pigment binder for artists' paints until one inquisitive artisan realized it tasted pretty darn good, too.
Like the Parthenon, the Nike of Samothrace, and Nia Vardalos, olive oil is truly a prized cultural gem.
And it's not just popular in Greece because it makes bangin' garlic bread and coats spanakopita with so much hearty grease it throws a party in your mouth, but also because it prolongs your life.
Researchers from the Seven Countries Study found that polyphenols—antioxidants that prevent age-related diseases—teem in olive oil, and that monosaturated fats, which decrease heart disease and cancer risk, contributed to extremely low rates of the illnesses on the island of Crete, where the slippery caper is eaten by the amphora.
So exchange hunger for satisfaction with this palatable Greek appetite piquer.
Eat it! Herbed Extra-Virgin Olive Oil
1. Combine 3 tablespoons of freshly chopped herbs (like thyme, basil, rosemary, or chives), ½ a teaspoon kosher salt, and ¼ cup extra virgin olive oil in a bowl and stir.
2. Use as a baguette dip. Serves an entire soiree of peeps; serving size is 1 tablespoon.
Omega-3 Rich Fish
With the most "natural" ingredient in the healthy foods peddled to us being Yellow Lake, we can only trust those foodstuffs obtained by the quick-witted might of our own two hands.
The Inuits of Alaska have been sowing such fruitful labor for generations, catching and eating their own fish in communities where heart disease is seldom heard of and most have soft, durable skin more resilient than a waterproof parka.
When the Inuits' stark beauty was noticed by crows-footed researchers, they worked quickly to figure out how to look Botoxed forever.
What the researchers found was simply that the Inuits consume a lot of fish. Any kind will do, but if you like to keep your mercury to a minimum, Wild Alaskan salmon, Chilean sea bass, tuna, and sardines tip well on the scales with the highest concentrations of omega-3s and the lowest concentrations of the yike-sy toxin.
Omega-3s are potent anti-inflammatories for the skin and body so they're prescribed by derms for anyone with eczema or acne. They also lower cholesterol and prevent irregular heart rhythms.
And if you're club hopping with your posse, switch your usual get-you-in-the-mood happy drink for a slice of salmon, which makes the stresses of the outside world melt before your eyes like a Dalí clock for a night of at least enjoyable regret.
Eat it! Lemon-Pepper Salmon
1. Preheat the oven to 400° and lightly spray an 8" X 8" glass or ceramic baking dish with an olive oil sprayer.
2. Lightly mist both sides of four salmon fillets with olive oil and season with salt and lemon-pepper seasoning. Transfer salmon to dish and roast for 10 to 12 minutes. Transfer to serving plates and squeeze a lemon over each fillet. Serves 4.
Chocolate
Thank the sweet baby Jesus for this last one.
As long as we're not talking a lard-dipped Paula Deen confection, chocolate is well known for sweet talking your body into youth.
Cocoa flavanols (more predominant in dark chocolate than in milk or white) reboot gummed-up energy flow, reducing inflammation, keeping blood pressure in check, boosting brain power, and preventing platelets from clotting so you don't keel over from a stroke or a heart attack.
Recent studies have shown that regular dark chocolate hoarders are more likely to survive heart attacks than those weirdos who don't chug the creamy deliciousness.
Older chocolateers also scored better on cognitive tests since chocolate triggers cerebral blood flow, creating new blood vessels and brain cells in a tandem unseen since Lou Ferrigno's left arm met his right arm.
Chocolate reduces inflammation and stimulates feel-good hormones, so you can watch your worries fly from your shoulders with the flap and clatter of a thousand recently uncaged button-quails.
Note: Make sure you only grab the dark ones with 70% or more cacao, which contain unadulterated cacao powder that hydrates and smoothes skin.
Eat it! Hot & Healthy Cocoa
1. Combine 1 ½ tablespoons unsweetened cocoa powder, 2 teaspoons sugar, a pinch of salt, and 1 cup skim or low-fat milk in a saucepan and heat gently (don't boil).
2. Stir until the cocoa begins to steam and pour into a mug. Serves 1.
Last Words
To ensure the therapeutic effects last longer than playing The Neverending Story on loop, eat these foods on a regular basis and consider adding resveratrol, the subject of the 60 Minutes excerpt below, to your diet. Resveratrol is a substance in red wine that has the potential to stop aging almost altogether and to hog tie age-related maladies.
***
Linda can't wait to chocolate out her chocolate stores--all in the name of good health, right??? Send her a line (or a hazelnut Lindt bar) at LindaChang87@gmail.com.