Itsaglamthing.com
At the dawn of the world, cavemen and women cleansed themselves of toxic pitch and heated club size comparisons by soaking themselves in baths of elements that were readily available to them, such as river water and live bristle-haired squirrels.
This Earth Day, find a happy medium between living by the dirt and exfoliating your toes with Fabergé eggs and gold doubloons by making some tweaks to your beauty ritual.
Soften the you-clay and knead it back together again into one soft, happy lump with fair trade-certified body creams, or jive your way into the enzymatic maw of relaxation with an organic sea salt bath.
Because while Paleolithic cultures were menaced by daily terrors like mammoths, saber-toothed cats, and man-eating rabbits, twentieth century earth muffins face their own set of monsters—noxious nasties like triethanolamine and Isopropyl Palmitate that haunt every prettifying dab and swipe.
Go au naturel—with how you maneuver makeup and skincare, that is—to both minimize exposure to chemicals that sound like specimens found on the recent Mars Rover mission and to conserve precious money and resources.
Whether it's finding a creative yet pious demise for the last of your eyeshadow pan or recycling empty lipstick tubes so they can be reborn as evil-doing temptations for the next victim—er, girl—crunching on this granola will open new doors in your mind.
An added bonus to becoming an eco-goddess? Times are tight, but with the guided green acumen available for your perusal in this article you won't have to scrimp on the primp.
Best of all, kindhearted acts of plant love spawn parades of spirited cedars and mirthful daisies that herald your magnanimous deeds with folk songs and jigs.
So take a cue from Paleolithic bliss and beautify with the earth in mind, weaving yourself a tranquilly snug blanket of natural, organic, and fair traded goodness that gulps toxins to revive those feeling depressed and sluggish, or those whose political beliefs restrict them to a diet of Shasta soda and polysorbate 60.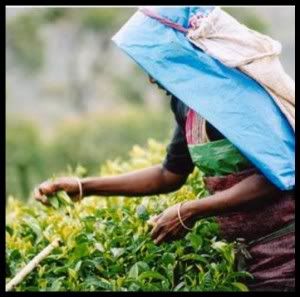 1. Fall in Love With Fair Trade
The heating power of the enzymatic bath was first used by Japanese Olympians until it was banned for bestowing performance-enhancing calm.
Support the makers of our favorite equanimity-inducing Zen delights by dropping a few banknotes on products whose humble origins and modesty are preserved by fair trade labels.
Fair trade is a pretty rockin' concept, bestowing the carpenters of our faces with fair wages, fair working conditions, and fair treatment of the environment.
Workers receive at least minimum payment for their toils plus a snazzy premium for organically certified loot.
Farmers are provided with safe, tolerable working conditions and forced child labor is not permitted, so you can avoid the delicate irony of a little dumpling hewing the firmament—pun intended—of your anti-aging cream.
Try: The Body Shop Spa Wisdom Moroccan Argan Oil & Orange Blossom Body Soufflé ($24, The Body Shop).
2. Invest in Multitaskers & Buy Items in Bulk
Going to Costco can seem like a minefield of a shopping trip that can't safely be attempted without a sturdy hard hat. After all, a stroll through the steel chic isles isn't complete without the vexing terror that the teetering stacks of canned salsas piled like Jenga blocks 50 feet above your head will make an impromptu cameo on your head.
And all this happens as you hurriedly debate the eternal question of whether to get the large, super, or Aquarium sized Heinz.
It's total madness, but Costco is a secret environmental haven that's worth the head trip.
Because even if that 20-pound tub of Aveeno you just tried to strong-arm onto your cart doesn't seem liftable by anyone but Mr. Clark Kent himself, learning to love the big girls will help you remember how to do cardio without a Wii remote.
Plus, buying in bulk cuts down on material waste and saves you moolah.
Note: To earn a gold star on your forehead for your frugalista chops, reuse the containers.
If you're not into slinging weights and screaming out squats like a classic chunkhead, go for multitasking dreams like an all-in-one blush, lipstick, and cheek stain, or moisturizers that are also sunscreens.
Try: NARS The Multiple ($38, Sephora).
3. Oil Up
Lotions are the truest of relationship folks—without a significant other to push them along, they shrink into their cotton hoodies and drag their feet to work, half-assing your moisturizing job.
Unite Bonnie with Clyde (without the super sucky ending) by dousing your body lotion with body oil. Just a single pump turns weak, weepy lotion into a masterpiece of derma penetration, painting all the layers of your skin canvas with a palette of natural extracts and humectants for baby's butt smoothocity.
Body oil extends the life of a lotion because it lets you use less lotion while enhancing penetration.
Note: See that pretty bottle? Flip it over. If you read "mineral oil" anywhere on that list, avoid. Mineral oil is a cheap, petroleum-derived jelly that doesn't let skin breathe and is made of non-renewable crude oil.
Try: Enter Eden Mango Pineapple Coconut Body Oil ($19.95, Entereden.com).
4. Make It Good to the Last Drop
You know that annoying last mote of hand cream you split hairs over trying to wrench out? Err no longer with a paint tube wringer.
Dr. Hauschka Tube Wringer ($15.95, Saffronrouge.com) may have been designed to wrestle paint from paint tubes and caulking guns, but it's just as effective for squeezing out that last ounce of face paint from our powder room mainstays.
You can also gain the sticky molasses of eco-friendly experience by dipping an eyeliner brush in your near-empty eyeshadow pan and then mixing the shadow with Visine for instant liner, or declumping a mascara past its glory days by running hot water over the tube to re-liquify and reassert its normal, balanced vitality.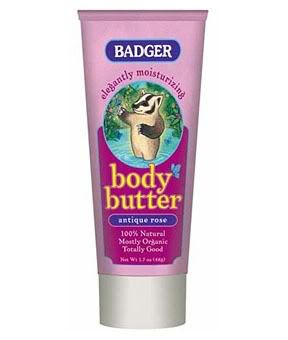 5. Be A Label Hound
Advertising execs eat people and poop money, and these creatures of the dark have especially burgeoned from silent trickery in the organic and natural beauty market, where they're slapping "organic" or "natural" on things that are no more derived from nature than Heidi Montag's…well, Heidi Montag.
Avoid bizarre little effigies of "natural" beauty products by looking for the USDA seal—any lipstick or serum that has it complied with USDA standards to be officially labeled organic.
If you're a fan of Burt's Bees, play Where's Waldo with Burt's Bill Natural Standard seal, a joint effort by Burt's Bees and the Natural Products Association to ensure contents are at least 95% renewable and free of synthetics.
And to cut risks of death by beauty product, cut these yucky endocrine system-disrupting toxins out: Parabens, sulfates, phthalates, triclosan, synthetic fragrances, GMOs, and petrochemicals.
Try: Badger Antique Rose Body Butter ($10, Shopsagebeauty.com).
6. Don't Shampoo
Aside from wearing boldly lettered sandwich boards, the human body communicates through its feelers and its mane.
Unmute the follicular discourse made popular by '80s metal bands by reshaping your head's silhouette into an atomic Aquanet explosion, your hairs perfectly malleable and nubile from lack of hair washing.
Because when you go a few days without shampooing, you're not only saving water and electricity, but also gaining a sexy, easy-to-sculpt texture.
But if you soon find yourself entering Grease City, Population: You, pepper your strands with a powder shampoo to absorb oil.
Try: Cake Beauty Satin Sugar Hair & Body Refreshing Powder for Darker Hues ($16, Sephora).
7. Recycle the Empties
That subway ride home where you met Him. Cocktails at Copa d'Oro in Santa Monica. Date night at home with candles and Steely Dan.
Our lipsticks have accompanied us through some of our most treasured memories, so do their loving memory justice when they run out by bequeathing them to Origins, where they will re-originate every lipstick, blush, or whatever empty you possess into packaging for a new beauty product.
The earth mommas at Aveda are taking plastic caps of all geneses, from caps on toothpastes to two-liter bottles of soda, and hammering them into sparkling new toppers.

And the perfectly painted mavens at MAC will toss you a free lipstick for every six empties you bring to the counter. The best way to usher in the new season is through springtime cookie designs, but a new (and gratis!) look comes in at a close second.
Last Words
Save the suspicion and make your own prettifying booty. Watch bubzbeauty's tutorial for avocado mask craftsmanship that turns any hairmergency into a timelessly classic coif that belongs in the hairpantheon.
***
Thanks for reading, L.A. beauties, and have a non-wasteful Earth Day! Visit Yourdailythread.com for eco-friendly activities to do next week, including "Bike Night at the Hammer," where you ride your bike to the Westwood museum, and an Eco-Fest on Third Street Promenade with music, organic treats, and free refills of filtered water. Remember to subscribe above!